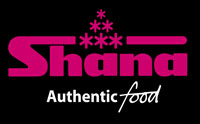 Since 1996, Shana has been the first name for frozen fresh authentic Indian foods and delicious authentic Indian meals of unsurpassed quality and taste.
Famed worldwide for their innovative range of frozen vegetables, parathas, chapattis and curries, Shana is now leading the way to bring you more authentic Indian foods in quick and convenient formats.
The Shana range now contains Indian rice meals, cooking sauces, curries and desserts. Whether you require a meal for one, or for a feast for friends and family, you can trust that Shana will deliver only the best authentic flavours and ingredients.
---

Your energy, intelligence and creativity can transform the futures of students and drive up standards in challenging schools around the UK. At the same time, it's an opportunity to dramatically enhance your own career potential with leadership and management skills development classes, and valuable coaching and networking opportunities with Teach First's diverse industry supporters.
Teach First gives you the opportunity to work for 2 years on a full-time salary teaching salary (which will increase after your 2nd year once you are qualified), whilst gaining the qualifications to teach in the UK and your QTS in your first year. New to this year is the opportunity to work towards a fully funded Masters qualification in your 2nd year of teaching too.
Teach First is a demanding option that will challenge your confidence and abilities and push you harder than you've ever been pushed. But it's also incredibly rewarding – you could literally transform people's lives.